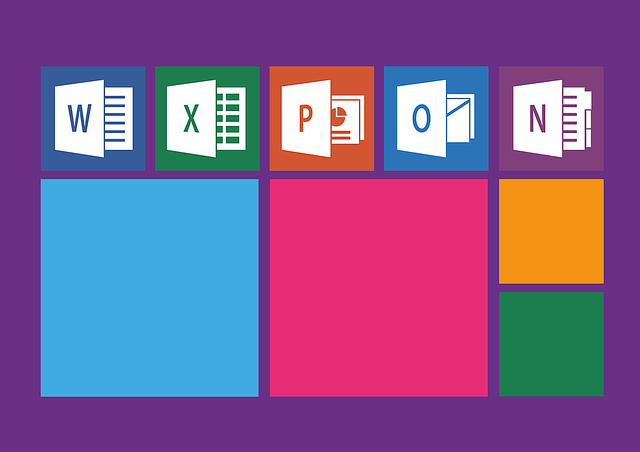 Office 365 encompasses several fundamentally different options, and can be extremely confusing to people who aren't tech savvy. It is still imperative that those people understand what it can do for them and their home/business, as it is almost a no brainer in terms of why to purchase. We are going to discuss the 4 most common plans Office 365 has.
Office 365 Business
The Business level plan offers the full MS Office suite, which is Outlook, Word, Excel, PowerPoint, OneNote, and Publisher. This plan is the replacement for how we used to purchase office. In years past, you most likely purchased Office as a one time purchase and received a CD with a license key. The CD allowed you to install it on either 1 or 3 computers, and it worked forever. It usually cost around $299+tax, and every few years you would have to buy a newer version at a similar price. They have now made it a monthly fee of $10, and it includes all future versions. This means it has an operating cost of $120 per year. They usually come out with a new version every 2 years, so if you always purchased the newest version when it came out, then this will actually be a savings of roughly $50. The other big bonus to this is that you also get the ability to install it on 5 pcs/macs. This is where there can be a huge cost savings. If you are a 4-5 person office, you can get away with 1 subscription and it'll cover the entire office. It also comes with tablet and mobile phone versions of the software. The last feature is 1TB of storage on OneDrive(although OneDrive is still a rather poor service).
Office 365 Business Essentials
The Business Essentials plan offers a 50GB exchange email mailbox. If you have ever used Exchange as an email service, then you understand why this is so important to a business and how beneficial it can be. Exchange is essentially the Rolls-Royce of email services. The free and cheapest option with email is POP3, then IMAP is the somewhat decent/somewhat terrible option, then Exchange is the gold status. It fully synchronizes your emails across your cell phone, laptop, desktop, and webmail portal. It also fully synchronizes your contacts, calendar and tasks. Emails get pushed to your Outlook/devices/webmail within a second of being sent. If you are tired of waiting on emails or clicking the 'Send/Receive' button repeatedly, then Exchange is what you seek. You can also share the calendar amongst other people in the company and let them add/remove calendar entries(or set permissions so they can only view your calendar).
Business Essentials will run you $7 per mailbox per month. The easiest way to understand how many mailboxes you will need, is either the amount of physical people at a company, or the amount of email addresses you need to send emails FROM. Many clients of ours, we have set up with 1 mailbox and been absolutely ok for their small office. Other clients need 1 mailbox per every human. It also comes with the 1TB of OneDrive(once again, probably not worth using), and video conferencing through Skype as well as Office Online(web based versions of Word/Excel/etc).
Office 365 Business Premium
This is essentially a blend of the Business and Business Essentials plans. It provides the 50GB Exchange mailbox, as well as the Microsoft Office software to download to your computer. It runs $15 per user per month. This is usually the best option to go with for SMB's, as it provides the licenses for Office and also powerful email.
Office 365 Enterprise E3
The Enterprise E3 level is similar to Business Premium, but also provides much more security over the email mailbox. It is the HIPAA compliant email solution from Office 365, and gives the user the ability to send encrypted emails to people. This is critical for people that have compliancy requirements such as HIPAA, State Bar, or SEC. You can set parameters on emails as to how long the email should live before it self-destructs(no explosions though!). Many medical offices require these restrictions, and usually are trying to accomplish this through terrible Outlook Add-ons. There are a plethora of companies offering HIPAA email solutions, and they are usually all terrible. Enterprise E3 does it in a slick and fantastic solution. It is handled natively, and easily. This plan runs $23 per user per month.
Buy Through Us!
Yes, you can buy Office 365 plans through us, and the price is the exact same as from Microsoft. Geeks 2 You is an authorized reseller of Office 365 products, and we get to provide full support on the products such as account creations, migrating data, and management of the account(no dealing with a call center, you get to talk to us!). Keep in mind, we do sell Office 365, however it is definitely not due to the margins. In fact, the reseller margins are fairly awful. The products really are that good though, so we have no other choice but to migrate customers to the plans listed above. Feel free to contact us to discuss what solutions your business may need, and we can come up with a customized plan today!